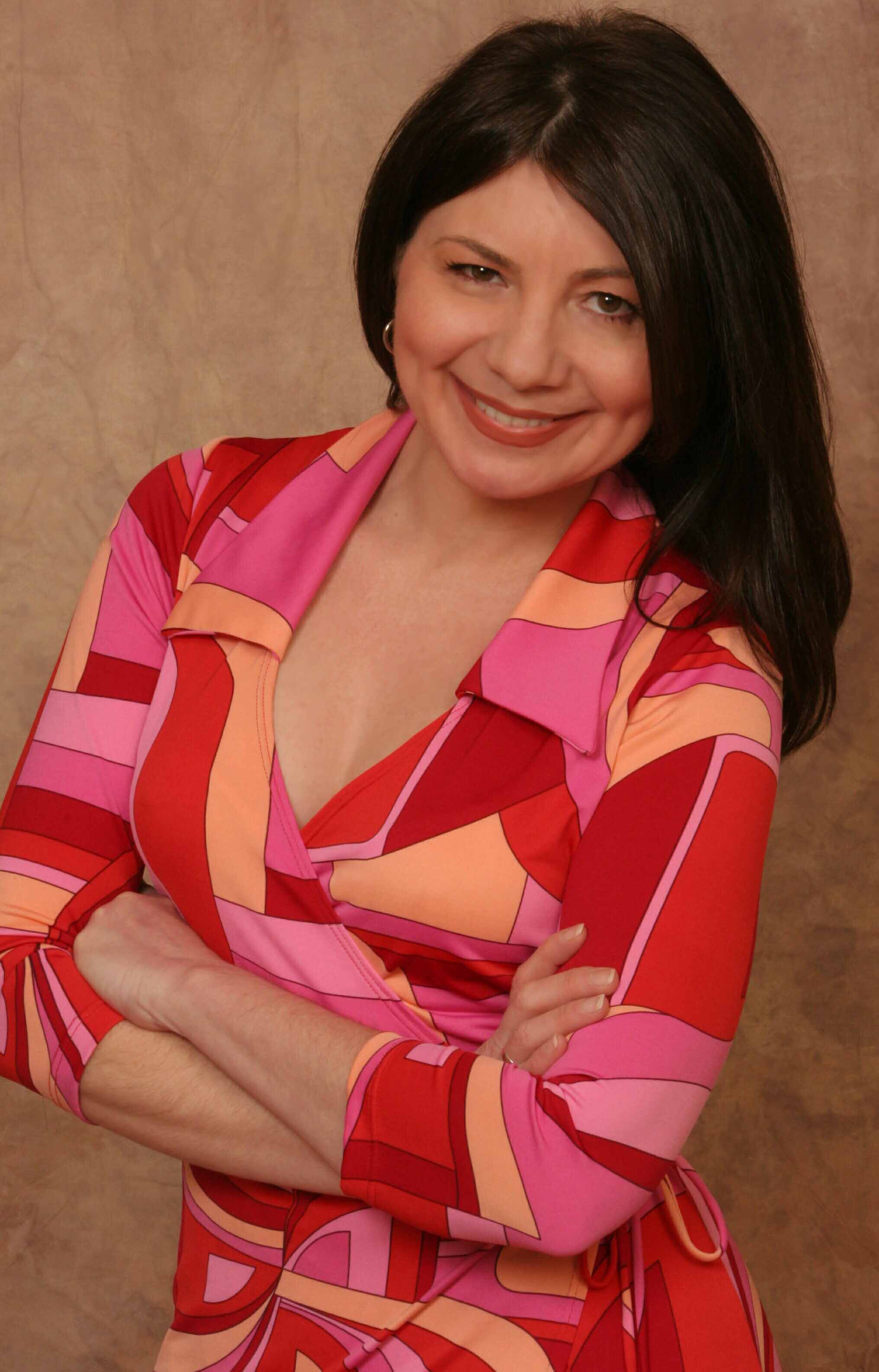 Beth Ciotta is a guest blogger today. I love meeting authors who are just as wild and wacky as I am, and I have to say that comedy/suspense writer Beth Ciotta seems to fit the wild and wacky mold. In fact, to hear her tell it, she may be a candidate for my group therapy sessions, only I might need three chairs for her. She certainly seems to have three very distinct females living in her skin.   Beth is published in contemporary, historical, and paranormal romantic fiction. Currently, she writes for Medallion Press and HQN (Harlequin). EVIE EVER AFTER, the third book in a contemporary trilogy for HQN hits shelves March 1st. You'll have to check out Beth's website – it is loads of fun! www.bethciotta.com Take it away, Beth. . .
Fate is a curious and marvelous thing.  When afforded the opportunity to guest blog here, I jumped at the chance.  My first thought was, "Wow. I get to play on Charlotte Hughes's home turf.  How cool is that?"  My second thought: "This is fate."  Charlotte's in the midst of her 'Crazy' series and I'm in the midst of my crazy life.  A veteran performer turned published novelist who moonlights as a Sr. Library Assistant.  Three distinctly different careers that bring out three different 'Beths.'  Except there are times when my worlds collide and I get discombobulated. On these days, I'd really benefit from a visit with psychologist, Kate Holly. (Do you think she could squeeze me in, Charlotte?)
Allow me to pull up a couch and explain.  
First up, Beth-the-entertainer. I grew up convinced I was going to be a star. I couldn't decide if I wanted to pursue singing, dancing, or acting, so I dabbled in all three instead of mastering one. The result was a multi-skilled entertainer who made a decent living for thirty years (I started young!) as a variety performer. The star thing was a bust, unless you count the time I appeared in a casino showroom singing back-up for boxer Joe Frazier. But I digress. Thanks to years of experience, this Beth is confident and animated.
Enter Beth-the-writer.  She's always been a part of me, but didn't come alive until my passion to perform started to fade. Good timing, because, by the time I'd honed my writing chops enough to land a publishing contract I was nearing my 40s and losing performance gigs to women in their 20s. Not that I'm bitter. Okay. I'm not bitter now, but as it was happening, I confess, I was, um, crushed. I ended up pouring my heart, soul, and angst into a story and Evie Parish was born. A washed-up veteran performer looking for passion and purpose who ends up signing on with a government agency to bust nefarious scams. Utilizing my entertainment background and whacked imagination, I wrote three adventures for HQN Books, rediscovering passion and purpose right alongside Evie. In private, this Beth is insecure and introverted. In public, Beth-the-entertainer sneaks in morphing me from chicken to ham.
Meet Beth-the-library-assistant. Needing to supplement my writing income and unwilling to don cheesy costumes to perform singing telegrams, I applied for a fulltime position at my local library. Talk about a dream job! I'm surrounded by books. I get to talk about books. I get to recommend favorite authors who are also, sometimes, bonus, friends. This Beth is motivated and confident. Er, except when a patron brings a paperback to the desk, asking me if I know anything about this author's work, and that author is, um, me. Just one instance of my worlds colliding. I guess I shouldn't complain. Although there are days when I don't know who I am, at least I'm a happy nutcase.
Ah, fate.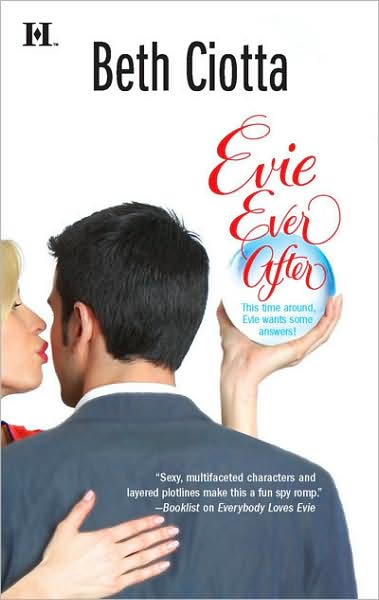 (Storytelling comes naturally to veteran performer and award-winning author, Beth Ciotta. Limiting herself to writing one sub-genre does not. A creative spaz, Beth is published in contemporary, historical, and paranormal romantic fiction.  Currently, she writes for Medallion Press and HQN (Harlequin). EVIE EVER AFTER, the third book in a contemporary trilogy for HQN hits shelves March 1st. )